Ingredients:
5 gluten-free tortilla wraps
2 tablespoons of light olive oil
1 & 1/2 tsp of curry powder
Pinch of salt
Pinch of chilli flakes
1/4 tsp of fresh coriander leaves
Method:
Preheat your oven to 180 degrees C
Cut each tortilla into 6 triangle shape chips.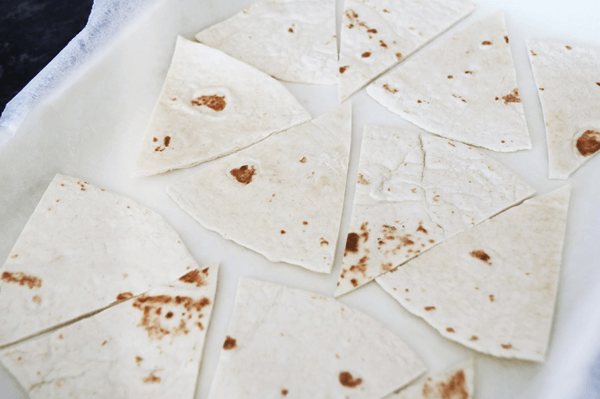 Combine the oil, curry powder, chilli flakes and salt in a bowl. Brush or drizzle the oil mixture onto each tortilla chip, making sure to coat them.
Pop the tortilla chips onto a baking tray and place into the oven to bake for 8 minutes.
Once crispy, take the tray out of the oven and place on a cooling rack.
Serve with cool guacamole or some fiery salsa.
Recipe found on: avogel.co.uk by Holly Jade